Lund's Fresh-caught scallops are a wonderful entree, and when prepared properly, will be the topic of the evening's meal!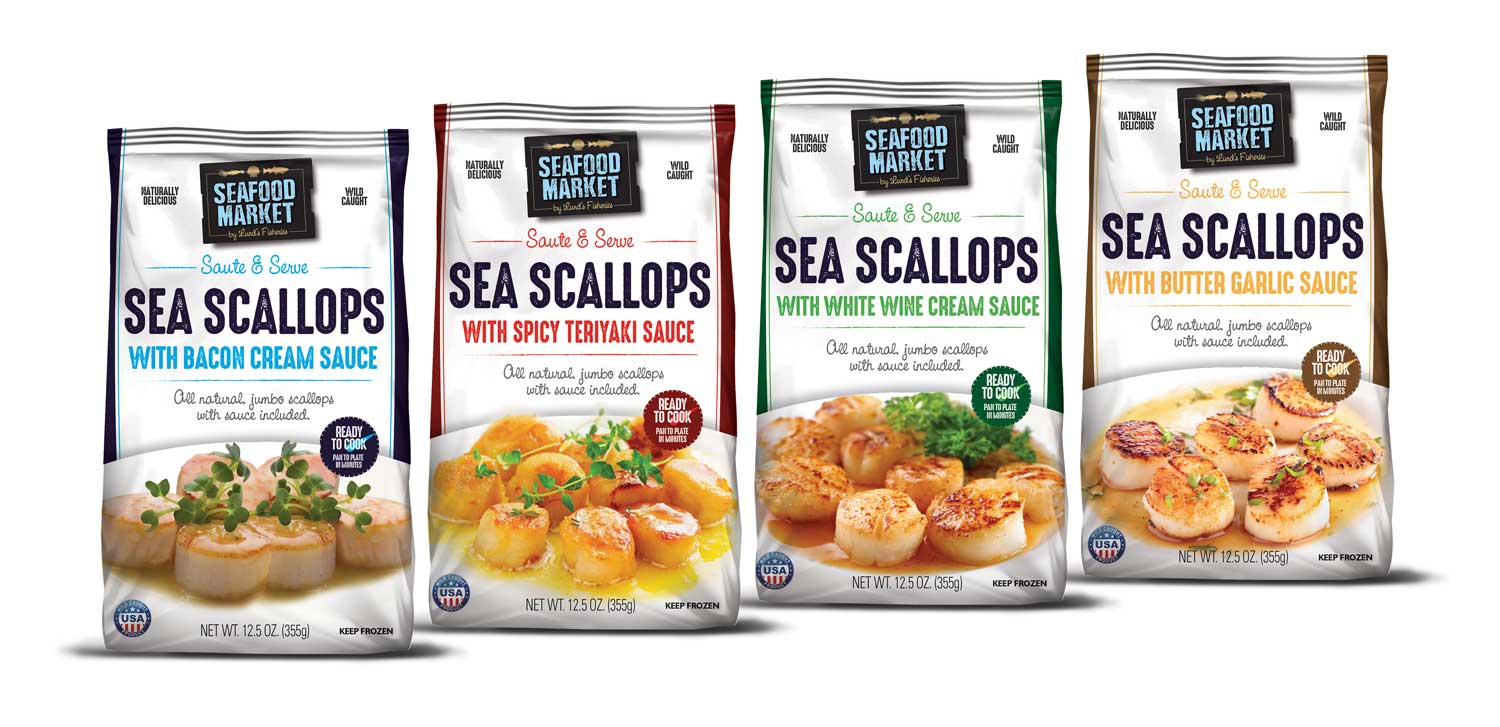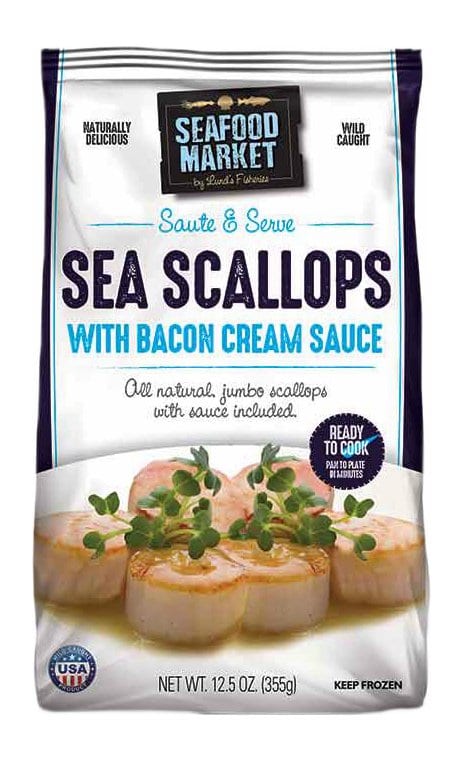 Scallops with Bacon Cream Sauce
To enhance you dining experience, start with diced pork belly.   Sear pork belly to a nice golden brown crispiness.   Set pork bellies aside on plate with a paper towel.  Do not remove fat from the skillet.  Add in scallops and follow the cooking directions.  When scallops and sauce are fully cooked (internal temperature of 130 degrees F.), add back in the diced pork belly.  Warm through and serve over your favorite pasta or rice dish.
As a finishing touch, garnish with chopped parsley for color and an extra bright flavor to the dish.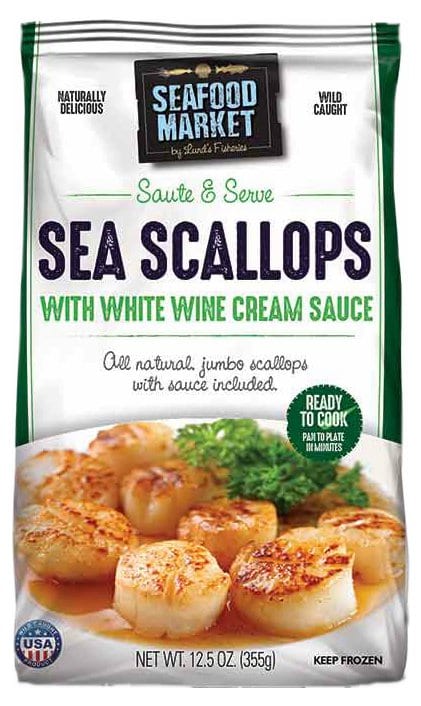 Sea Scallops with White Wine Cream Sauce
To enhance your dining experience once scallops have finished cooking ( internal temperature of 130 degrees F.), de-glaze the pan by turning heat to high, add in 2 tablespoons of butter and ¼ cup of dry white wine.  Bring to a fast boil.  Cook and reduce to desired thickness.  Pour over scallops when ready.
Recommended side dishes: Place scallops on a bed of spinach fettuccine or your favorite pasta and add fresh vegetables.
Sea Scallops with Spicy Teriyaki Sauce
To add an extra "kick" to this delicious dish, add ¼ cup of your favorite sake to the pan towards the end cooking to de-glaze the pan. Continue cooking until desired thickness of the sauce. Place scallops a top a bed of sticky coconut rice, spoon sauce over top of scallops and rice, then finish with some fresh chopped green onion.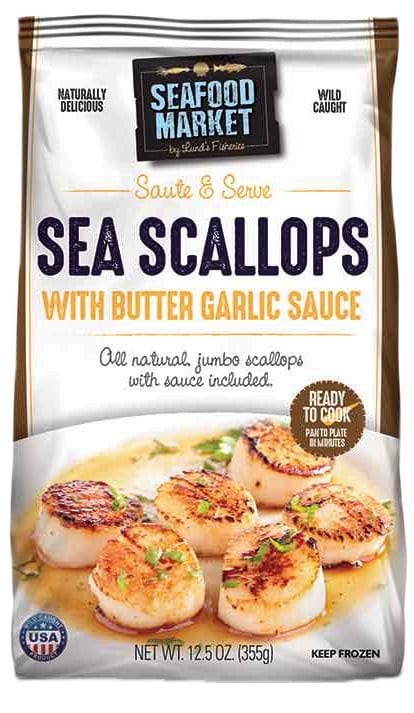 Sea Scallops with Butter Garlic Sauce
Julie Child said, "to make anything taste better, just add butter".
To make this dish even more indulgent, add 1-2 Tablespoons of butter at the end along with fresh cracked pepper to the sauce. A roasted garlic clove added as a garnish or directly to the dish will bring a finishing touch to this dish just like in your favorite seafood restaurant. Place the seared scallops on a bed of fresh spinach. Pour the hot butter sauce over top for a delicious scallop and wilted spinach dinner salad. Finish with strips of roasted red pepper.
Sea Scallops with Butter Garlic Sauce – Quick & Easy!