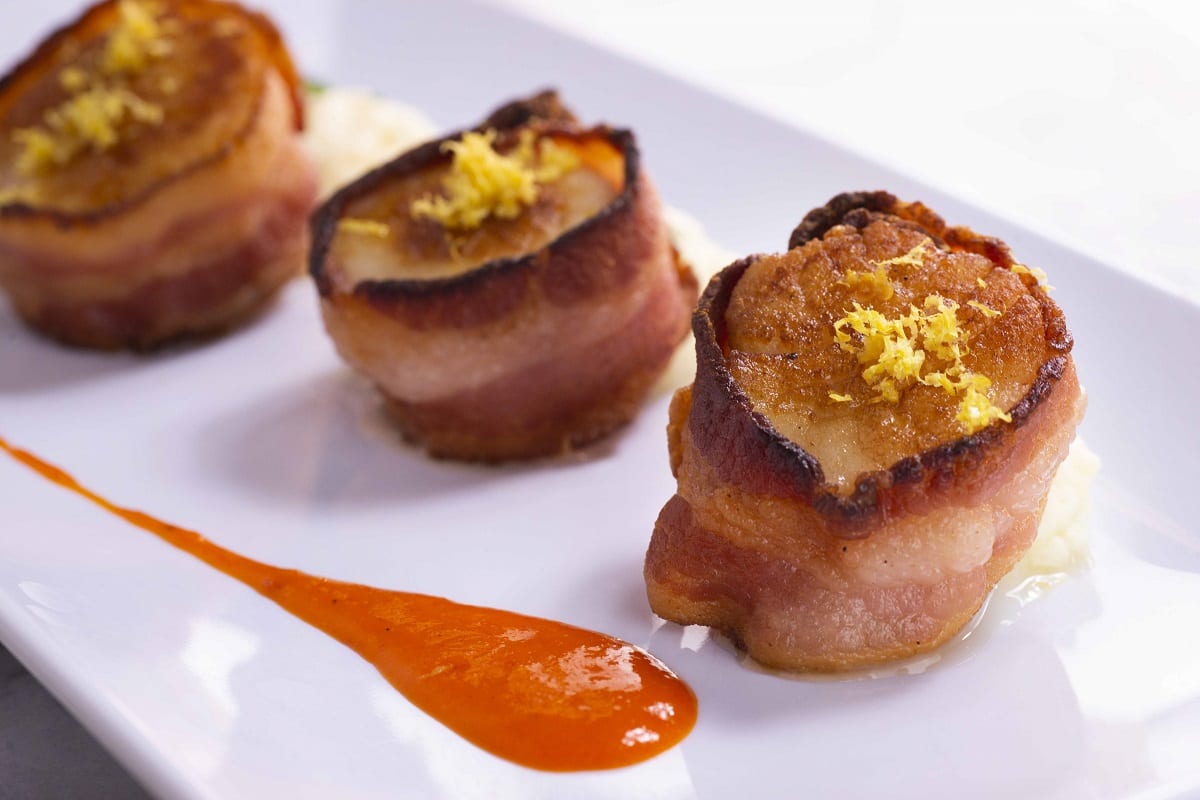 Ingredients
Scallops
6 Each U-10 Scallops
6 Each Bacon Slices
1 Tbsp. Lemon Zest
Parsnip Purée
1/2 lb. Parsnips, Peeled & Diced
1/4 Cup Heavy Cream
1 tsp. Garlic, Minced
1 tsp. Salt
1/2 tsp. White Pepper
Red Pepper Coulis
2 Each Red Bell Peppers, Roasted
1/4 Cup Water
1 Tbsp. Honey
Directions
Preheat an oven to broil setting.
In a blender, combine the red bell peppers, water and honey. Blend until smooth.
In a small saucepot, simmer the parsnips in water until soft.
Strain the parsnips and add the parsnips, heavy cream, garlic, salt and white pepper to a blender. Blend until smooth.
Wrap each U-10 Scallop in bacon.
Cook the U-10 Scallops under broiler for 15 minutes, turning once.
Plate the parsnip purée, red pepper coulis and U-10 Scallops, then garnish with lemon zest.