Lund's Fisheries now offers MSC-certified Loligo Squid to our Domestic and Export Customers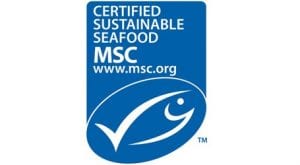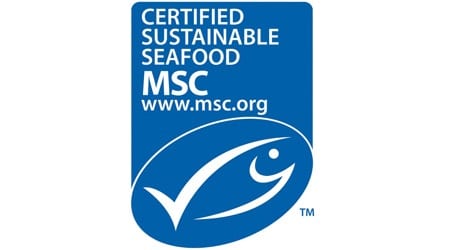 CAPE MAY, N.J. – May 24, 2018 – Lund's Fisheries is pleased to announce that its Northeastern longfin (Loligo) squid fishery is the first squid fishery in the world to be certified as sustainable by the Marine Stewardship Council (MSC). Receiving MSC certification confirms what we already knew: that our fishing practices, both in the United States and here at Lund's, are the best in the world, creating healthy fisheries and marine environments.
"We are thrilled that the Loligo squid fishery has received MSC's famous blue eco-label," said Wayne Reichle, President of Lund's Fisheries. "This certification tells the world that our fishery is operating sustainably, and is a strong example of our commitment to providing customers with responsibly sourced, high-quality products."
Lund's Fisheries is the only U.S. producer of all three squid fisheries available in domestic waters: Atlantic Loligo, or Longfin squid (Doryteuthis pealeii), Atlantic Shortfin squid (Illex illecebrosus) – now being assessed for MSC certification later this year – and Pacific market squid (Doryteuthis opalescens).
Now, more than ever, consumers want to know where and how their seafood is caught, that it is handled safely, and that it is being sustainably managed for the future. While the MSC blue ecolabel has been in demand with our European customers for some time, our domestic partners are increasingly looking for it, and customers are more widely asking for the MSC brand. With this certification, Lund's will continue to deliver on our promise to produce only "seafood as it should be."
MSC certification of our Loligo squid fishery:
Provides the healthiest seafood to consumers
Promotes traceability, showing where and when the seafood is caught
Promotes economic stability of fishing communities
Provides assurances to our domestic and foreign customers that U.S.-produced East
Coast Loligo is being managed to ensure its long-term availability
Third-party certification of the U.S. fisheries management system through organizations like MSC allows us to communicate to our customers that our domestically produced seafood products are harvested sustainably year after year, while also protecting our valuable, and productive, marine ecosystem in the Northwest Atlantic Ocean.
Next year, Lund's Fisheries, with headquarters in Cape May, New Jersey, and operations on both coasts, will celebrate 65 years of "Managing the Needs of our Customers through our Commitment to Sustainable Fisheries." Our family-owned enterprise has pioneered cooperative fisheries research and management in order to allow seafood lovers everywhere to enjoy a sustainable supply of seafood from local waters. We believe fisheries must be managed based on sound science and we work hard to protect the ocean's resources for our customers today and for generations to come.
About Lund's Fisheries Inc.
Lund's Fisheries, Inc. is a family-owned company and primary producer of fresh and frozen seafood located in Cape May, N.J. Lund's purchases, produces and distributes nearly 75 million pounds of fresh and frozen fish annually. Its fresh and frozen domestic sales stretch nationwide while its frozen exports extend to markets around the world. Lund's has about 30 fishing vessels delivering a variety of seafood to its facility year round. Lund's is committed to developing and managing systems and practices to track seafood back to the harvest location to ensure it is sourced from fisheries that are well-managed, certified sustainable or actively working towards implementing more responsible and sustainable harvesting practices.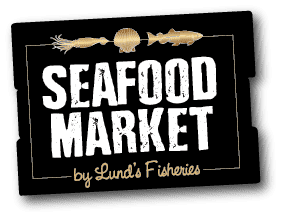 If you are seeking the best, our Seafood Market brand is the choice for you. Packed from only the top of the trip,
this line of products is for the discerning restaurant or at home chef that wants the best. Available in foodservice
and retail sizes to accommodate any requirement. Seafood Market is the World's Best.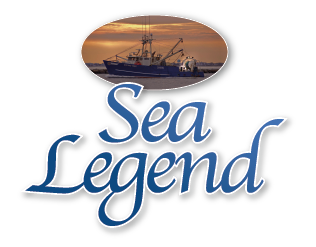 Although more than 20 years old, our Sea Legend brand products provide a spectrum of premium products at value
pricing. Whether it is MSC certified Wild Caught Product of USA, or ASC certified Farm Raised products, the Sea
Legend brand has the product to meet your customers' quality standards. Sea Legend offers our widest variety
of IQF products.