Fishing Vessels
Lund's has nineteen active fishing vessels that are part of our family.
Discover some of them below.
These Aren't Just Any Boats
Lund's Fisheries, Inc. owns, operates and maintains a fleet of 19 fishing vessels between the US East and West coasts. These boats primarily fish for Long fin Loligo, Short fin Illex, California Squid, Scallops, Summer Flounder, Black Sea Bass, Mackerel, Herring and Menhaden.  In addition to its fleet, Lund's Fisheries has generational relationships with independent fishing vessels and families that supply us their catch.  Our shore side infrastructure allows fishermen to harvest and deliver the freshest seafood available for our coastal communities, nation and other countries around the world that appreciate sustainable, wild caught seafood harvested in the Northwest Atlantic and Pacific Oceans.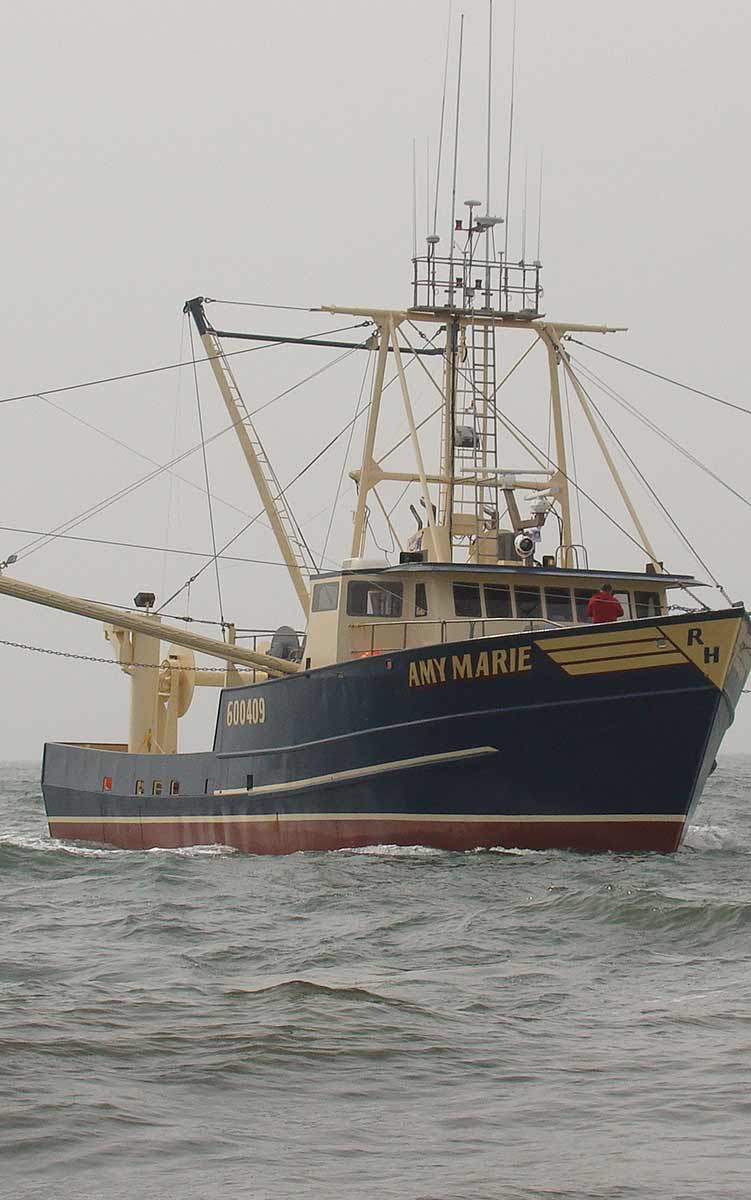 Our business does not center around fish, scallops or squid. The center of our business are our boats and their captains and crew. Without them, we do not have a business. We celebrate each one.
Meet Our Boats & Their Captains
"My escape is to just get in a boat and disappear on the water."
Carl Hiaasen
Fishing is not just a job. It's a passion. It gets in your hair, your skin, your eyes, your bones – and stays there. Fishing is life.
Mobile Menus
Use the menus below to find and choose a boat. Press the menu icons to expand and to minimize the menus.
Drop Us a Line
Don't be shy. Let us know if you have any questions!